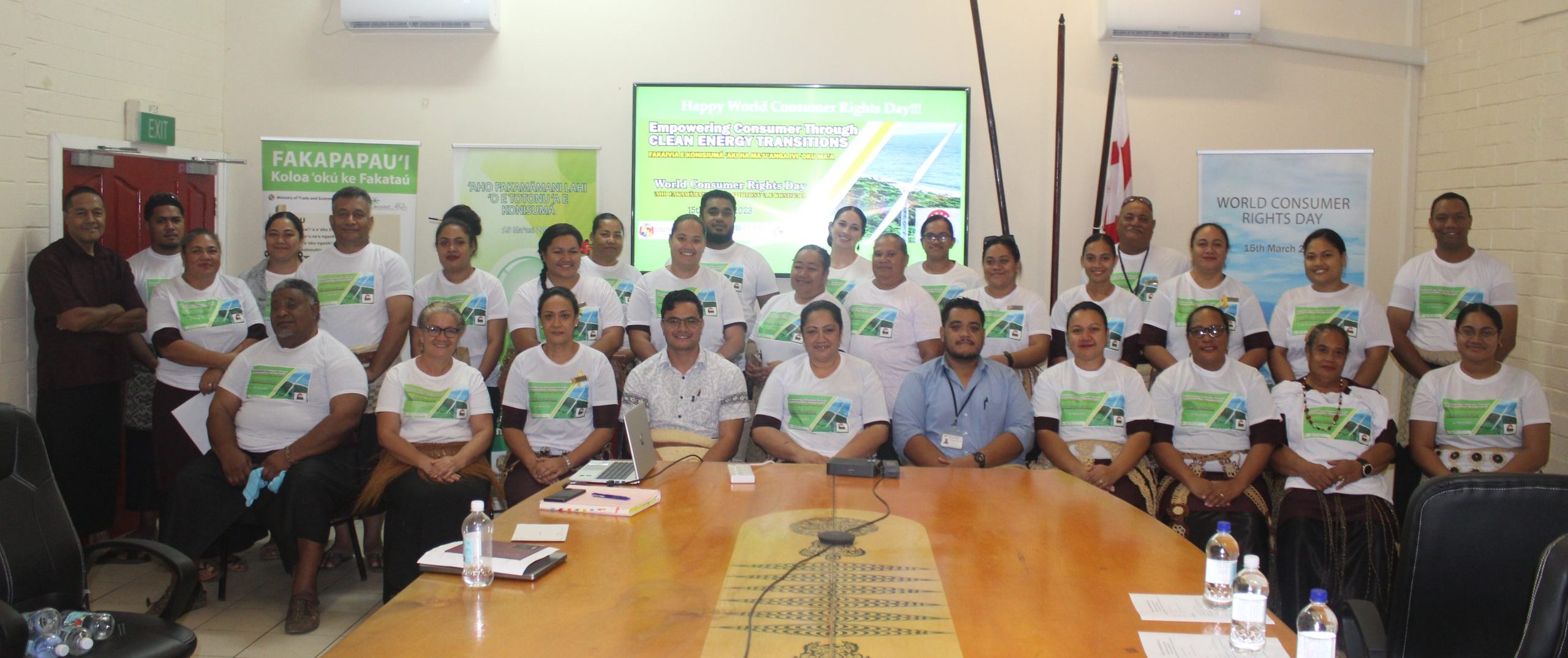 The Ministry of Trade and Economic Development joins international community in commemorating World Consumer rights Day. World Consumer rights day is coordinated by Consumer International and celebrated on March 15 every year. World Consumer rights day was adopted by United nations on the 15 March 1985. It is a global event that aims to raise global awareness of consumer rights, consumer protection and empowerment.
The theme of World Consumer Rights Day 2023 is "Empowering consumers through clean energy transitions". Amidst the greatest cost-of-living crisis in a generation and as the energy world drastically responds to supply and climate issues, we have a core role to play in delivering a just transition for consumers.
Tonga, including other countries worldwide are facing the global energy crisis which is directly impacting vulnerable consumers. Global energy prices were at its highest in 2022 and continues to fluctuate. Together with food and finance price increases, consumers everywhere are radically changing their lifestyles to access essential needs.
Consumer International member insights survey reported that over 80% of consumers are adjusting their budget to pay their energy bills. Increasing access to affordable, reliable, sustainable and modern energy will also play a major part in preventing catastrophic climate change, with consumption shifts now recognised and estimated to reduce future greenhouse gas emissions by 40-70%. 
The Ministry's Consumer Protection and Fair-Trade Division is marking the day with joint live show with local radio stations to increase consumer awareness of the renewable energy programs and activities carried out with the Energy Department, MEIDECC, workshop, tv program and radio talk back. Consumer awareness and empowerment programs on this very important theme will continue to be carried out throughout the year.
Wishing all consumers, a Happy Consumer rights day!
Ministry of Trade and Economic Development
15 March 2023