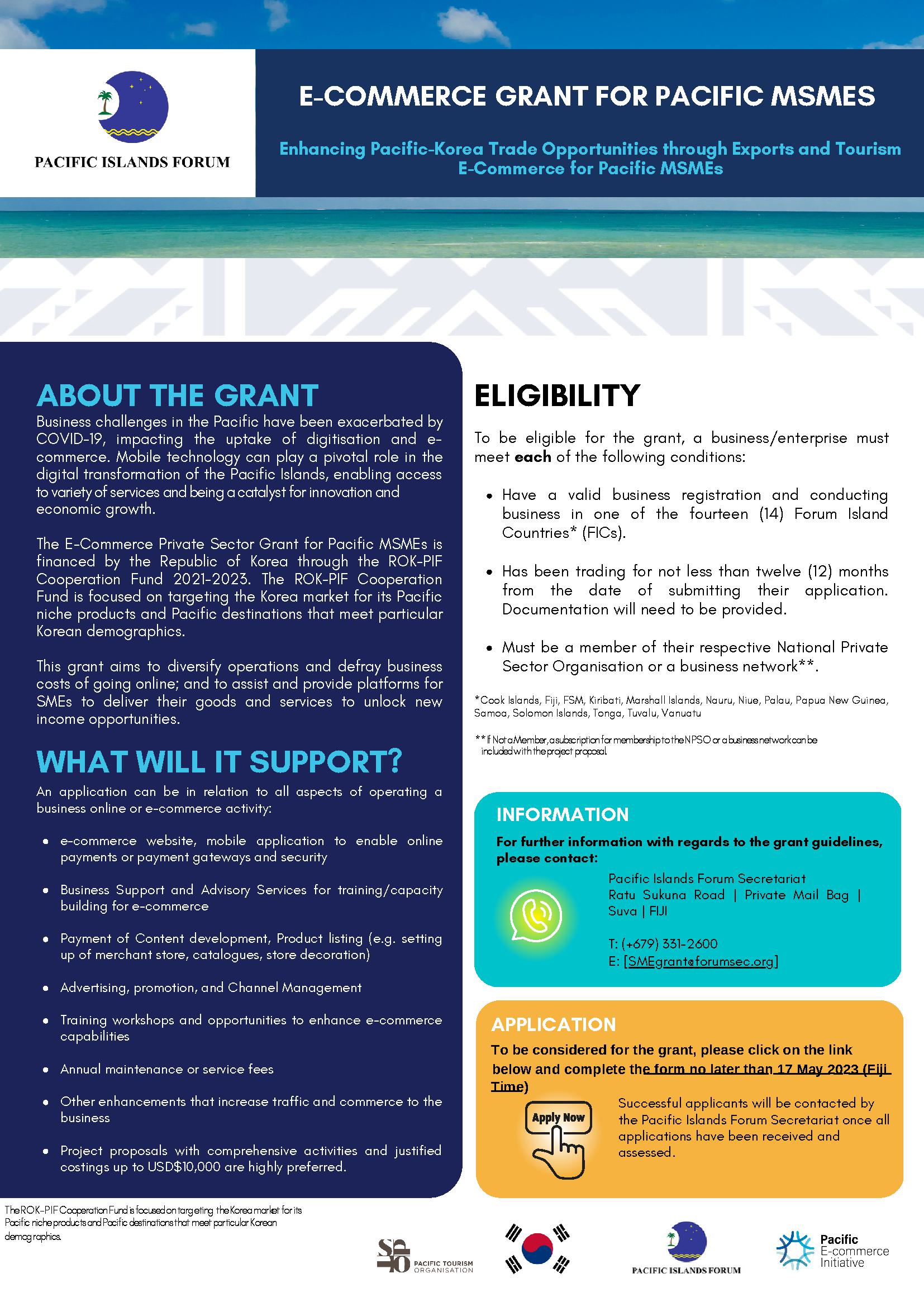 Are you a MSME? (Micro Small and Medium Enterprises) and looking into enhancing your products and services online?
The Pacific Islands Forum Secretariat launched the 2nd Round of E-Commerce Grant for the Pacific MSMEs in April. This grant is funded by the Republic of Korea and managed by PIFS. This initiative is aimed at providing funding support to MSMEs to increase appeal and accessibility to Korean consumers.
For further information please refer to attached flyer
Interested applicants can apply by clicking on here, application due on the 17th May 2023.