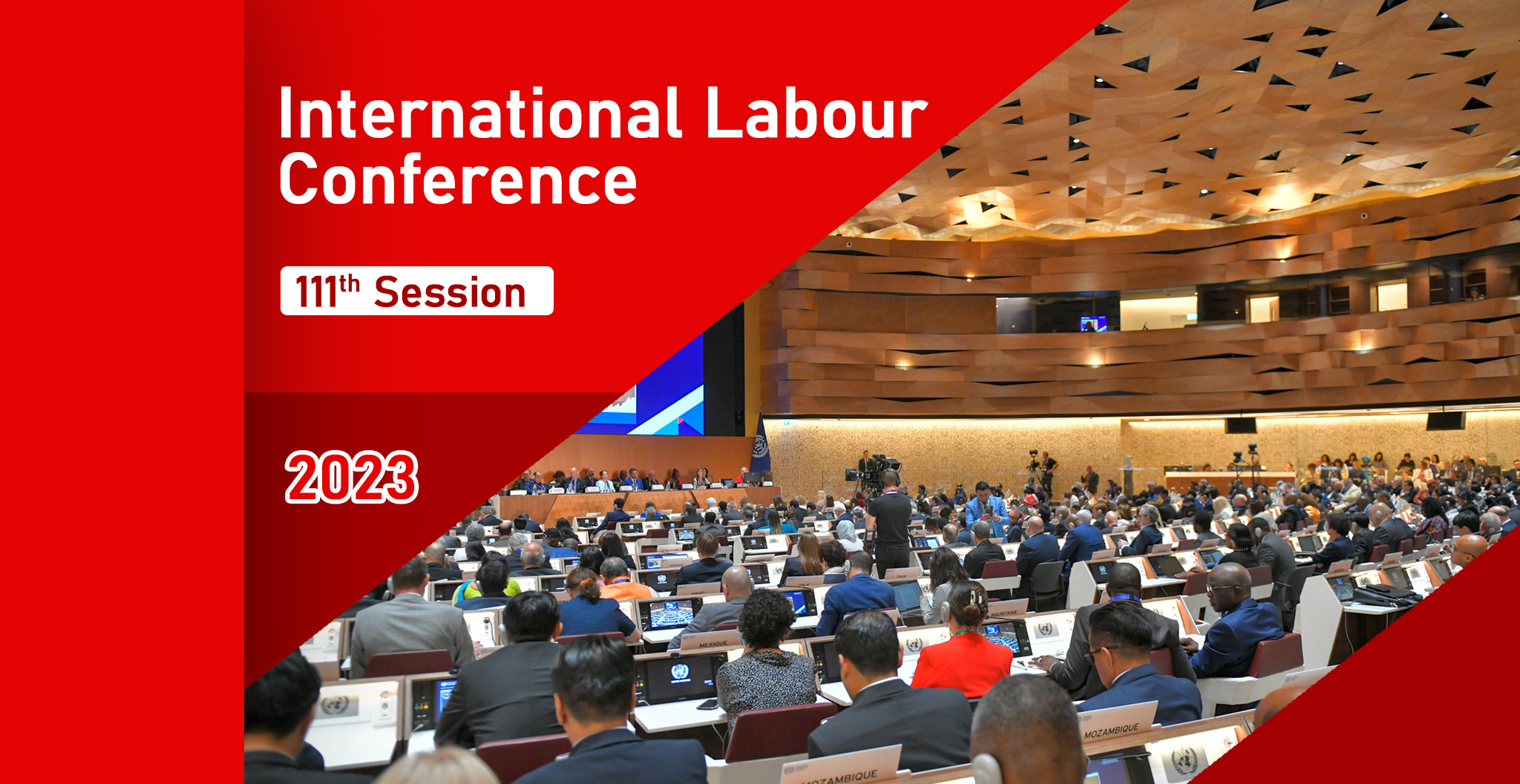 (ILO) in the 111th Session of the International Labour Conference.
The Hon. Dr. Viliami Uasike Latu, Minister for Trade and Economic Development attended the International Labour Organization's 111th session of the International Labour Conference, which is held from 5th to 16th June 2023 in Geneva, Switzerland. The Conference is held annually over two weeks and brings together governments', workers', and employers' delegates of the ILO's 187 member States. The 2023 Conference deliberates on the ILO's 2024-25 budget, Conventions and Recommendations to abrogate and be withdrawn as labour standard instruments, and key social and labour issues such as labour protection, apprenticeship standard, and advancing social justice through decent work.
Hon. Minister Latu addressed the Conference on Thursday, 8th June 2023. He reaffirmed Tonga's support of the ILO principles and "called on the ILO to work collaboratively with national tripartite constituents on appropriate programs to improve socio-economic growth potential and capabilities to create decent jobs and advance social justice in Tonga." He also held a bilateral meeting with the Assistant Director General for the ILO and Director for the Asia-Pacific Region, Ms. Chihoko Asada-Miyakawa, where he requests recognition of the needs of small island states in the Pacific. He proposed sub-regional regular meetings and briefings of Pacific Labour Ministers and officials on world of work complex issues, and ILO assistance to develop national tripartite constituents to engage more in policy discussions.
Hon. Minister Latu returned to Tonga on Saturday, 10th June 2023 while Tonga's tripartite delegation remains for other meetings of the Conference. The Tonga Government is represented by the CEO for Trade and Economic Development, Ms. Distaquaine Tu'ihalamaka, and the Deputy CEO for Labour, Ms. Kolotia Fotu. The Employers' group is represented by the President of the Tonga Chamber of Commerce and Industries, Mr. Samuel Vea and the Workers' group is represented by the President of the Friendly Islands Teachers Association, Mr. Penisimani Fifita.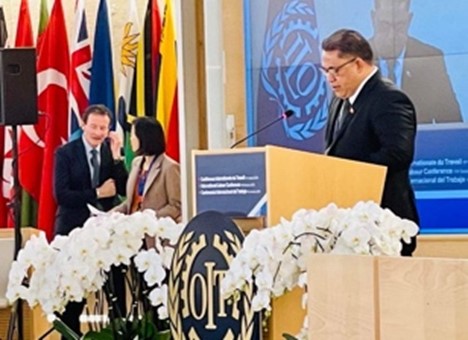 Click HERE for the Tongan version.